CHIC# 140519
Available For Stud
For Stud Inquiries please use the contact form.
Multi Group Placing #10 OH AM GCH./ UKC CH. VonBremen's Can't Buy Me Love " Glock"
Co-Owned and Loved With Tracy Arcari and Denny Blias
CoCo x Vator
CLICK HERE FOR GLOCK'S PEDIGREE
CLICK HERE TO ACCESS MORE INFORMATION.
VonBremen's Can't Buy Me Love aka "Glock" Taking Best 4-6 month Puppy at the Colonial Rottweiler Club Speciality​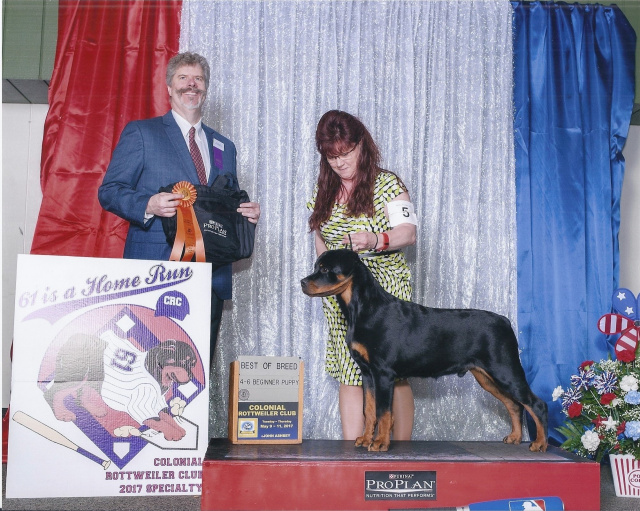 ©2023 VonBremen Rottweilers
Use Coupon Code winslow55 for 55% off any NEW customer customizations.
USE COUPON CODE winslow35 FOR 35% OFF YOUR REGULAR ORDER.